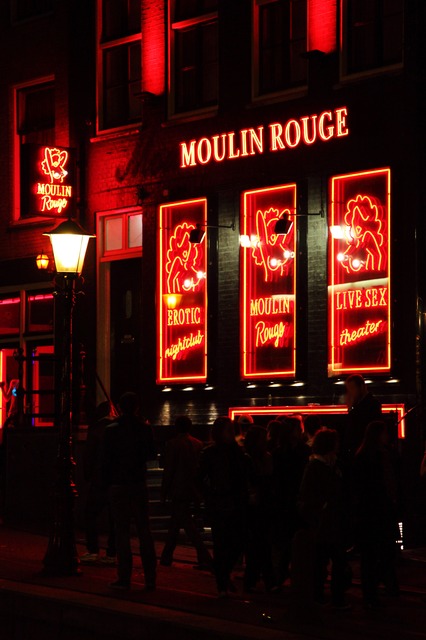 Once you land in Amsterdam, all doors to freedom are open.
Well known as an open, hedonistic, kinky and welcoming all ways of life next to the normal. This is the place where drugs and prostitutes are legal and presented to all to enjoy. You can purchased the drugs in coffee shops on the streets. Walking around, there is no reason to hide your sexual preferences, the city hugs the LGBT community and suggest a wide variety of clubs, parties and shops that focus for the community. Swingers will easily find their need in the way of play parties and other gatherings almost every day of the week. If you are into power exchange, fetish or BDSM games you will surely find the right shops and events spread around the city.
Everybody has its place in Amsterdam and the city stands behind the name it has created for itself as the most permissive and perverted city in the world or at least in Europe. Even if you plain vanilla, the atmosphere will drive you to explore your sexuality and at least try the coffee shops scene.
The red lights district is a MUST for everybody . It's a unique experience. All sizes, types and colors of women present themselves to the people on the street. Protocol is very simple: If the curtain is closed – it means that someone is in, and if it's open – you're welcome.
In Amsterdam you can surely have fun 24 hours a day, the places start to get packed around 11pm and the clubs keep on going until early am hours with the option for an after party until noon. If you are not into day tours, markets and museums – try checking the clubs section below.
You can start relaxing in a coffee shop with the famous Amsterdam's weed, where you can smoke for some immediate effect or eat a cookie for some long term experience. Beside smoking, the locals sure do like their beer and passing the time drinking is another favorite activity
The full map of kinky attractions can be found here
Shows
Casa Rosso
– a great variety of erotic shows performed by talented international erotic artists performing alone or with a partner. The luscious performers integrate sometimes art, sometimes humour into their show and might even interact with the audience directly.
The Kinky Horror Show
– Sexy darkfetish night that give performances and allow play for all genders. There is a dress code, please notice.
Moulin Rouge
– The Moulin Rouge is a club and sex theater. The seats are very close to the stage so can feel almost a part of the act. A great start for a sexual evening.
Men & Women
LGBT
Gentlemen clubs
Calendars
The kinky map of Amsterdam
Men & Women
The house of pleasure – If you look for luxury lingerie, lingerie-inspired ready-to-wear, erotic luxury and other intimate accessories then you came to the right place. Beautiful and extraordinary lingerie shop, gorgeously decorated in a classic, monumental building in the center of Amsterdam.
Demask – Rubber bliss in all its facets: fashionable, extravagant, extreme or innocent. Dress up; accessorize or play. It's all here
Webers Holland – Dutch fashion by Desiree Webers. World-famous because of it's original mix of styles and eclectic taste: avant-garde fashion next to fetish, burlesque, gothic, lingerie, club and party wear.
B-1 Erotic Shopping Center – Sex shop with big choice of most unusual, sometimes vulgar sex toys. Sex cinemas on upper floors.
Breathcatchers – Breathcatchers is a small company designing and producing leather fetish gear
for more kinky shopping, check out our full map of kinky Amsterdam.
LGBT
The Kinky Suite
– This place has 3 floors. On the first floor there is a lounge with an open kitchen. The second floor offers a kinky bdsm bedroom and luxury bathroom. The upper floor has mirrors and a swing.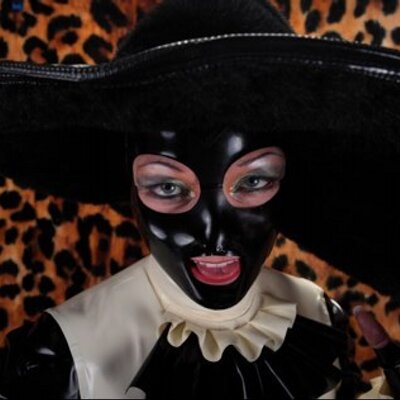 Mrs Madienne B&B
– Located in between Amsterdam centerand Schiphol airport, close to Sloterdijk station . Three rooms in the theme of dungeon, latex and one for transvestite.
for more kinky accommodation, check out our full map of kinky Amsterdam.
If you don't want a special kinky place and just want somewhere to put your head during your vacation, here are some links to make life easier:
Wasteland – Most likely the biggest fetish fantasy event in the world. The most notorious adult playground where the fetish lifestyle is celebrated and applauded by about 6000-8000 visitors, over 40 acts and more than five stages every year. Besides fetish performances there are DJs , VJs, cinema and fashion shows