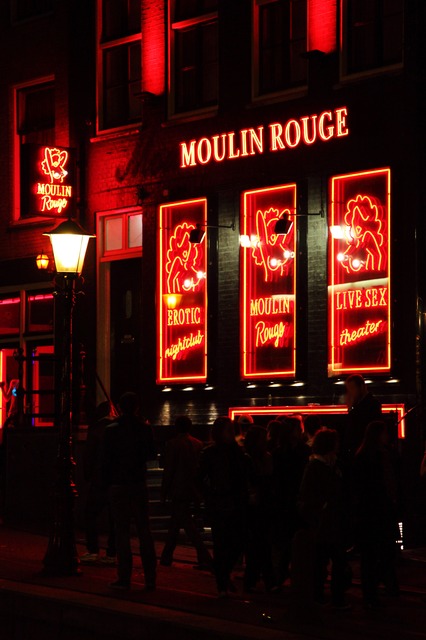 Once you land in Amsterdam, all doors to freedom are open.
Well known as an open, hedonistic, kinky and welcoming all ways of life next to the normal. This is the place where drugs and prostitutes are legal and presented to all to enjoy. You can purchased the drugs in coffee shops on the streets. Walking around, there is no reason to hide your sexual preferences, the city hugs the LGBT community and suggest a wide variety of clubs, parties and shops that focus for the community. Swingers will easily find their need in the way of play parties and other gatherings almost every day of the week. If you are into power exchange, fetish or BDSM games you will surely find the right shops and events spread around the city.
Everybody has its place in Amsterdam and the city stands behind the name it has created for itself as the most permissive and perverted city in the world or at least in Europe. Even if you plain vanilla, the atmosphere will drive you to explore your sexuality and at least try the coffee shops scene.
The red lights district is a MUST for everybody . It's a unique experience. All sizes, types and colors of women present themselves to the people on the street. Protocol is very simple: If the curtain is closed – it means that someone is in, and if it's open – you're welcome.
In Amsterdam you can surely have fun 24 hours a day, the places start to get packed around 11pm and the clubs keep on going until early am hours with the option for an after party until noon. If you are not into day tours, markets and museums – try checking the clubs section below.
You can start relaxing in a coffee shop with the famous Amsterdam's weed, where you can smoke for some immediate effect or eat a cookie for some long term experience. Beside smoking, the locals sure do like their beer and passing the time drinking is another favorite activity
The full map of kinky attractions can be found here