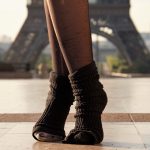 It might be one of the most romantic city in the world but it can sure do help create other type of memories as well… Paris is surprisingly rich with the amount of kinky activities one can easily find. Whether those are BDSM play parties, special workshops, amazing amount of swingers parties, sex shops and much more. The map below is a great guide for all the sexy stuff this city can offer.
Though the language barrier it is clearly an open minded city and you should have no problem choosing the right party for your preferences.
Run by two passionate kinksters that have created an amazing space for players from all types and express themselves and have some good time. With periodic workshops and a play space they give the right atmosphere for a Parisian play party but they don't stop there. A unique weekly
Naughty Lunch and Kinky Club Snacks are surely something you want to try while enjoying Paris.